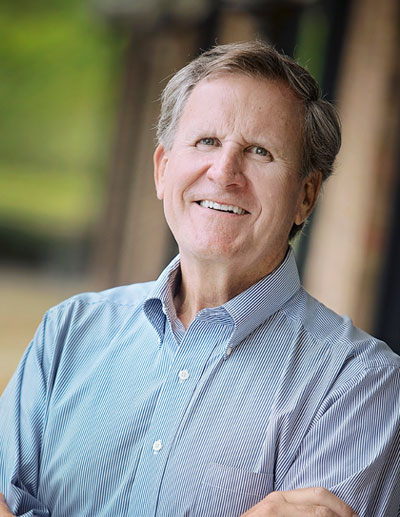 Pete Jones
President
Pete's broad background in multi-million dollar company expansions, leading-edge technology,  and complex machinery systems offers exceptional know-how. More essential however, is Pete's daily commitment to the company's core values that define the spirit of Guardian Integrators.    Honesty, sincerity and service are principals for his life and business – and led the collaborative effort toward a fresh name and identity from Global Security International to Guardian Integrators:  seamlessly guarding assets, people and property while serving the customer with the utmost integrity and respect.
This multi-generational Baldwin County native has traveled the world negotiating business deals, projects and contracts. No matter the miles or time zone, Pete found "what I value most from those experiences is understanding the importance of relationships. Nothing determines the measurable success of both parties more." Pete's operational background with industry-leading shipbuilding and production manufacturing developed a keen appreciation for attention to detail, a growth mindset to improve systems, and collaboration in making the complex seamless.
With a strong focus on his family and native roots, Pete invested in GSI in 2010. Now as sole owner, Pete has revitalized directives and objectives for company growth, added talented new leadership in security and building technologies, and made expanded services and credentials a priority.
Guardian matches its service commitment to clients – with service to community. Pete exemplifies the "servant's heart." You'll find him supporting and serving in various roles with the Mobile Rescue Mission, Practice Ministries, Young Life, Fairhope United Methodist Church and more. The University of South Alabama Health Systems "H. Peterson Jones Neuroscience Endowment Fund" was launched after Pete's battle with a rare neurological disorder. Pete and wife Ashley lead this campaign in support of ground-breaking research at the same hospital that saved his life.
Pete is a 1982 graduate of Auburn University with a Bachelor of Science in Mechanical Engineering. You'll often find him on the longtime family farm in Bay Minette or the waters of Perdido Bay… but always with the family that fills his heart and free time:  wife Ashley and three children.